Veganuary Chopped Italian Salad
Veganuary Chopped Italian Salad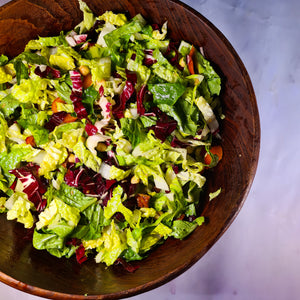 We're keeping things fresh and healthy this new year and we've been absolutely loving this Italian chopped salad recipe (vegan, of course), filled with romaine, radicchio, chickpeas and sun-dried tomatoes!
You can shop the ingredients here!
Ingredients; 
For the salad;
For the dressing;
Method;
Chop the romaine, radicchio, red onion, and celery. Thinly slice the tomatoes
In a large serving bowl, combine all of the salad ingredients
Whisk all of the dressing ingredients together, then drizzle on top to coat the salad
Toss, serve, and enjoy!