Red Kale & Kiwi Smoothie
Red Kale & Kiwi Smoothie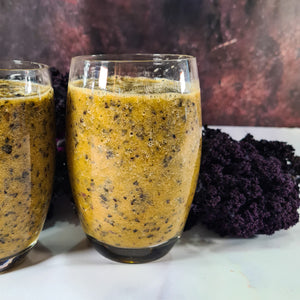 Not all smoothies are pretty and pink, but this one is so nutritious, packed with plenty of Red Kale. Plus, it just happens to taste delicious!
You can shop the ingredients here!
Ingredients;
Method;
Peel the kiwi fruit. Peel, stone and chop the mango. Peel and slice the banana. 
Put all of the ingredients into a blender and blend until smooth. If you prefer a smoother texture, blend until completely incorporated.
Pour, serve, and enjoy!