Simple Cranberry Sauce
Simple Cranberry Sauce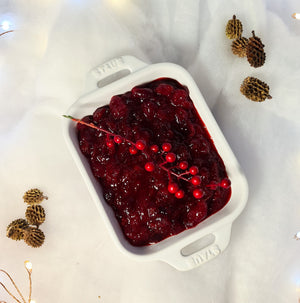 Perhaps the easiest recipe of all time - need we say more? This simple cranberry sauce uses our gorgeous fresh cranberries to create a sweet accompaniment to your festive roasts!
You can shop the ingredients here!
Ingredients;
Method;
Bring the sugar and orange juice to a boil in a pan 
Stir in the cranberries, then simmer until slightly softened but still holding their shape (this will take around 5 minutes)
Leave the sauce to cool and serve with your festive roasts or tip into a jar to keep for around a week!