Classic Vegan Banana and Strawberry Smoothie
Classic Vegan Banana and Strawberry Smoothie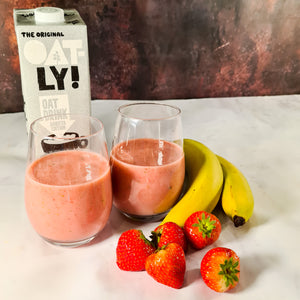 Can you beat this classic? Strawberry and banana is always a "go to" here at Watts Farms, and of course, we've made ours vegan!
You can shop the ingredients here!
Ingredients;
Method;
Peel the banana and remove the heads of the strawberries
Simply add all of the ingredients to the blender 
Blend until smooth
Serve and enjoy!