Brussels Sprouts with Almonds and Shallots
Brussels Sprouts with Almonds and Shallots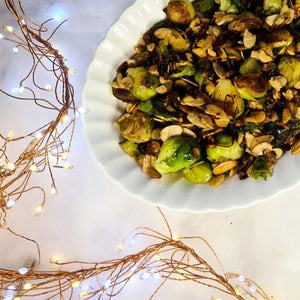 Another gorgeous brussels sprout recipe for all the sprout lovers out there. The shallots add a delicate sweetness to the sprouts while the almonds add a crunchy texture.
You can shop the ingredients here!
Ingredients;
Method;
To prepare, peel and slice the shallots, slice the garlic, and half the brussels sprouts
Heat the oil in the frying pan on a low heat
Fry the shallots until golden, then add the garlic and almonds
Remove from the pan and then melt the butter. Fry the sprouts in the butter for about 12 minutes
Once cooked toss all of the ingredients in a bowl
Serve hot and enjoy!