Welsh Rarebit Muffins
Welsh Rarebit Muffins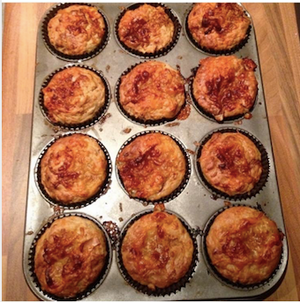 The perfect easy bake recipe for using up the odds and ends of your dinner party cheeseboards, or just use your favourite hard cheese - it all works!
You can shop the ingredients here!
Ingredients:
Method:
Mix the dry ingredients together in a large bowl.

In a separate bowl or jug, mix the cheese, oil, yogurt, milk, egg and Worcestershire sauce.
Combine all the ingredients and divide between the muffin cases in a muffin tin then top with another splash of Worcestershire sauce and a sprinkling of grated cheese

Place in a 180 degree oven for 20-25 mins until golden and the cheese on top is bubbling.