Creative Veggie Christmas Tree
Creative Veggie Christmas Tree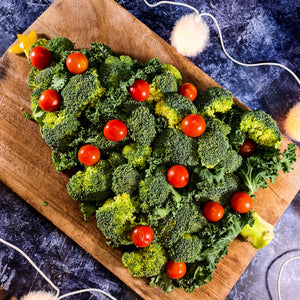 We're feeling creative this year and love a fun, easy recipe! 
You can shop the ingredients here!
Ingredients;
Method;
Simply chop the broccoli into small pieces and separate the lettuce leaves (if you don't fancy raw broccoli then you can steam it)
Arrange these into a Christmas tree shape and place the tomatoes on top as the baubles
Lastly chop the yellow pepper into a star shape and place on top. Don't waste the excess! Either use it as more decorations or nibble it on the side.
Serve and enjoy with your favourite dip!