Welcome to the Watts family
Welcome to the Watts family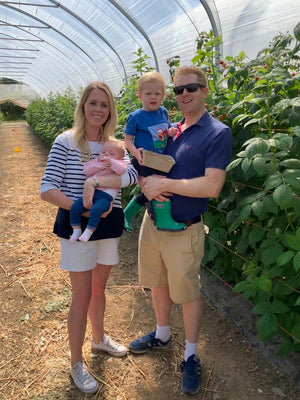 If you haven't read the about us page on our website you may not be aware that Watts Farms have been in our family for four generations!
Donald Watts took on the farm in 1952 and soon became known as 'Kent King of Rhubarb'.
After Donald died in 1990 his daughter Avril (above) took over the farm and in 2009 her husband Mike and son Ed started the foodservice division of the farm which is still running. After COVID-19 we diversified to offer home deliveries, to you our lovely customers, and is something we will be continuing with.
All still very much involved in the business, Ed & Abi head up our Aylesford depot, and are teaching William & Clemency to love fruit and veg as much as they do! Whilst Mike & Avril still live on the grounds of our farm in Orpington, you can often see them having a wander around checking in on the crops!
Family is everything to us and we appreciate all of your support in making the business what it is today. Team Watts 💚