Watts Weekly - 06/07/20
Watts Weekly - 06/07/20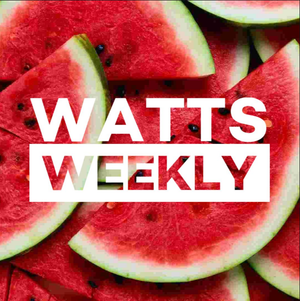 What a week it's been for new in products! We've been working very hard to try and get through all the suggestions our lovely customers have been giving us, and one of the highest suggested item was more cereal! And why not? It's the most important meal of the day, so we're told!
We also absolutely have to rave about our brand new Wagyu Beef Burgers! Absolutely not to be missed, they are some of the best burgers we have ever tried!! And with the weather hopefully looking to improve this weekend, it's the perfect time to get them on your weekend menu!
Another fantastic addition to the Watts shop is our new Severn & Wye smoked salmon and trout choices, the perfect partner to our clarence court eggs on a toasted sourdough slice!
We're now very excited to be able to offer our new Cleaning category as well! It's been on the cards for weeks and we are finally starting to see them coming in, with hopefully more coming soon!
Our farm is now in full Summer swing, with lots of love UK lines being harvested daily, we are so passionate about eating seasonal products so make sure to check out our Watts in Season blog!