Watts Weekly- 03/08
Watts Weekly- 03/08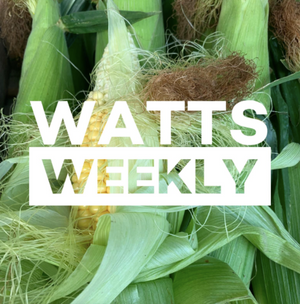 We've had a big focus on our fresh produce this week, as hey, it's what we love!

With some interesting new lines in from the farm including; baby leaf mizuna, baby lead red chard and baby leaf bulls blood - perfect for that at home fine dining experience, these are often used by our chefs to finish a dish and bring some colour to a plate.

 

An exciting addition to our From the Farm range is our Kaffir Lime Leaf.

You may be sitting there thinking 'why are Watts so excited about a leaf?', well we'll let you in to all the secrets soon, with an interview with our Farm Director, Joe.

But in the meantime what we can tell you is, these leaves are very rarely found grown in the UK market, often they are only sold frozen, however in our farm in Kent, in a 34 degree poly tunnel, we grow and harvest our trees from mid July- mid November.

This week we have also introduced some exciting party platters with a range of choices from breakfast pots, to sandwiches, to sweet treats - there's so many options!

These are a great idea for any socially distanced picnic or garden party, accompanied with s glass of Prosecco, what's not to love?

We are a local, farm food delivery company working across Kent and Sussex.