Introducing Ryan Thompson - Executive Pastry Chef at The Grove Hotel
Introducing Ryan Thompson - Executive Pastry Chef at The Grove Hotel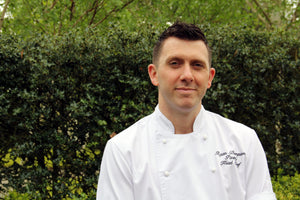 Working with The Grove has been an absolute pleasure for us all at Watts Farms, and we very much look forward to getting back to business hopefully soon!
Ryan had a savory start to his career before discovering his passion for the pastry kitchen at The Grove. His high-flying talent took him to the Madinat Jumeriah in the Middle East, where he helped to run 27 food outlets in the resort and a team of 50+ pastry chefs. Subsequent prestigious posts in London led to winning "World's Best Pastry Chef 2017", before returning to The Grove.
The Grove Hotel is set in 300 acres of stunning Hertfordshire countryside, it's is the ultimate five star retreat. Lovingly restored, the former home of the Earls of Clarendon is situated just 18 miles from London, and is home to an award winning spa, championship golf course and mouth-watering restaurants.