Watts Weekly 24/08
Watts Weekly 24/08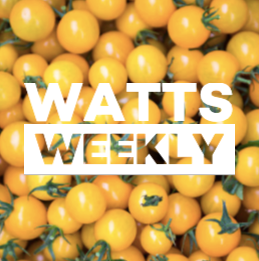 With August swiftly drawing to a close it's time for the final bank holiday of 2020 and we plan to see it out with a weekend of BBQs and socialising! We've got everything you need for the ultimate outdoor (or indoor if the weather doesn't go our way) gathering, big or small. As well as our ever-popular Hepburns BBQ and Meat boxes we've got spatchcocked chickens, a selection of Luxury sausages on offer at 3 for £10, Wagyu beef burgers, as well as an ever-expanding range of plant-based options. Our husks of corn and padron peppers are perfect for BBQing and don't forget to check out our new seasonal fruit, veg and salad boxes.
We're delighted to be launching a selection of Lizzie's handmade baked goods. We're stocking a selection of quiches and sausage rolls, and for the sweet-toothed amongst you, a whole host of muffins, cookies and tarts, plus lots more! We've got our eye on the cherry pie and Eccles cakes, both firm favourites in the Watts household! 
We're also now stocking Yukon Gold potatoes, grown here in Kent. Delicious, roasted, sautéed or in salads they're the perfect seasonal side dish. Check out our range of Sauce Shop sauces as well - great for dipping!
Watts Farms online farm shop is here to help. Buy online today or contact us.