Watts Weekly
Watts Weekly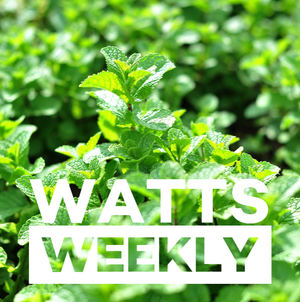 We're finally starting to see some UK sun again, with the weather giving us reason to sit out in the garden with our BBQ's. But don't forget us farmers out in the fields bringing some wonderful UK seasonal products just down the road from you in Kent!
We've listened to all feedback we have had from our customers, and are now able to confirm we have put measures in place to allow us to collect all cardboard boxes from delivery. You can either decant and give to the driver straight away, or the driver can return them on your next order. These will then be brought back to our depot, compacted and recycled.
July see's the start of our Kale & Chard season, packed full of nutrients they're absolutely perfect for those summer salads!

Keep an eye out for some amazing recipes!

 

Our berry season is in full swing now, with our Gooseberries almost ready to harvest! In the meantime we have some lovely Wye Valley to enjoy!

Get creative with flavours this month with our Watts Herb range! We now have the full UK range available from the farm, excluding only Thyme and Sage!