Watts in your kitchen this Christmas!
Watts in your kitchen this Christmas!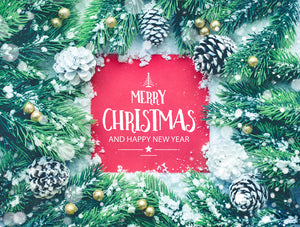 It's been a long old year, but we've put on our Santa hats and we're getting into the Christmas spirit early, with our Christmas slots now open!!
The team have had such a tough job, sampling all the wonderful Christmas goodies we have lined up, but someone had to do it... And wow have we got some treats for you.
From  Christmas dinner right through to your Christmas tree, we've got you covered! Check out our Christmas page and discover your perfect Watts Farms Christmas.
How do I book my Christmas slot?
It's easy! All you need to do is place your order as normal and at the check out select your delivery date. It really is that simple!
We recommend securing your slot with our Turkey, we have limited stock and we'd hate for anyone to be disappointed. We have plenty of other meat options to cater to all your Christmas wishes, including; Gammon, Pork, Beef, Duck & Cockerel.
Our delivery slot check out can be found at the bottom of your basket, all you need to do is pop in your postcode and you will be shown all of our available dates and times!
Can I amend my order?
Absolutely! And it's so easy, all you need to do is email us your order number to shop@wattsfarms.co.uk and let us know the items you want to add. We need 48 hours notice to amend orders, but for Christmas the more notice the better!
We'll also soon be launching our online self-amendments, but we'll keep you posted on that!