Homeless Care Food Bank - Maidstone
Homeless Care Food Bank - Maidstone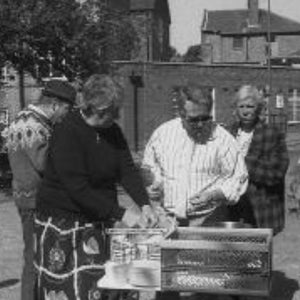 Here at Watts we're really passionate about food waste, and as much as possible we use everything. 
With the hospitality once again in lockdown, we again ran the risk of losing a lot of fresh produce, dairy, bakery items and so on to waste, which absolutely broke our hearts.
Our director Ed set to work to find a local charity who we could work with and help our local community and so our relationship with Homeless Care Maidstone began!
We visited Homeless Care Maidstone towards the end of October and fell in love with their passion for helping the vulnerable and homeless, providing such a caring service to those who are in real need. Especially those who have found it even harder to get support with lots of soup kitchens and shelters having to close due to Covid, it's a real pleasure to be able to say we support such a wonderful gem in our community.
Our very first delivery into Homeless care went towards creating their very much needed food parcels and hot meals that they supply every day to those who are in real need.
Who are Homeless Care?
Set up in 1986, Homeless Care started with the Maidstone Christian Centre, with the objective of providing support to the homeless and vulnerable. 
The charity itself now has a board of 12 trustees, all volunteers, who are responsible for keeping the funds coming in and the organisation going - they're assisted by a team of 6 staff members and 6 regular volunteers, but they'll take all the help they can get!
Personal contact is the one thing most missed by those living in isolation and our staff are making  regular contact by phone with those known to them. These calls are a lifeline to those of our men and women struggling with anxieties, depression and other mental health issues.
What support do Homeless Care provide?
Use of the Day Centre as a postal address and telephone contact point
Hot showers with toiletries and towels provided
A laundry service, clothing, and shoes.
Sleeping bags and blankets
Good home cooked meals, tea, coffee, and cold drinks
A comfortable lounge with television, newspapers, books, use of a computer; a safe place to relax for a while.
Regular GP and mental health nurse support.
At the end of the session we will provide a pack up of sandwiches, fruit and a drink.
Once the practical needs have been met, our staff can help with claiming benefits and dealing with problems such as health issues, obtaining identity documents and finding accommodation.
We can offer someone to talk to, someone who understands.
Having to input new measures in response to COVID, some of their services have been limited, but they are still feeding the homeless Monday - Friday warm meals and having appointment-based slots to come to the Day Centre. 
They also run a Food for Thought project which consists of food parcels for the less fortunate families and vulnerable people. These are made up daily and we are currently making a lot more since the COVID.
How can you help?
Homeless care are grateful for all and any donations, whether they are food, money or volunteering.
To find out more head over to their website and support local!
http://www.homelesscare.org.uk/support_maidstone_day_centre.html