Introducing Andy Aston - Head of Wellness & Nutrition at Baxter Storey
Introducing Andy Aston - Head of Wellness & Nutrition at Baxter Storey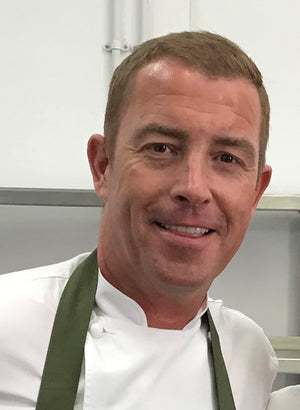 We'd love for you to meet Andy our latest chef addition, helping us to bring you some amazingly healthy and seasonal recipes! Keep an eye out for his posts, they're not to be missed!
Learn more about Andy and his passion for cooking!
"A member of the recently formed London Food Team, my role sees me supporting our London teams and clients with individual and specific projects, which are bespoke to each location.
Food plays a big part, in my role, however the wellness of our teams is at the heart of what we want to achieve, and through community work shops we deliver various health and food experiences that create awareness of a variety of wellness topics.
They also serve to bring our teams closer together to create shared experiences that help build individual confidence and inspire future collaboration and openness.
WHERE IT STARTED
My earliest food memory was aged 8-9, I walked into our home kitchen, not feeling to happy, mum was singing, a big pot was simmering, the smells amazing, she was covered in flour and rolling something out with a glass milk bottle (Pastry for an apple pie) the atmosphere was calming, comforting and exciting, this experience planted a seed for a future working in Hospitality
Cooking has afforded me an incredible 28-year career that has taken me across the world and introduced me to some amazing cuisines and kitchens, these experiences have given me knowledge and a passion for a style of cooking which is predominately plant based.
Nothing beats the changing of the seasons, when we get abundance of what nature has to offer and the harvest that our producers work so hard to cultivate. This brings a lot of happiness to our kitchens and is something that I love to endorse.
I have been lucky enough to have picked up a number of accolades over the years, and achievements that I am particularly proud of are winning a Caterer & Hotelkeeper Acorn Award, being accepted into The Royal Academy of Culinary Arts & selected as a member of Springboard UK'S London Advisory Board.
Enjoy the Recipes!" - Andy